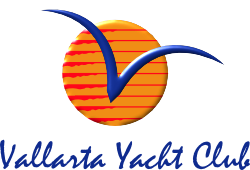 2016 Membership Fees and Dues Schedule
| | | | |
| --- | --- | --- | --- |
| Age | Initiation Fee | Down Payment* | Monthly Dues/Assessments |
| 6-23 | $25.00** | - - - - - | $25.00/Year*** |
| 24-30 | $500.00**** | $100.00 | $30.00 |
| 31-40 | $500.00 | $100.00 | $40.00 |
| 41-50 | $500.00 | $100.00 | $50.00 |
| 51 + | $500.00 | $500.00 | $75.00 |
*VYC offers new Flag members 24 years and older the opportunity of an installment payment plan for the initiation fee. With 20% down, the balance is payable over a two-year period at 0% interest. For example, a 36 year-old would pay $100 down, plus $17.39 per month for twenty-three months. Monthly dues are in addition. (If Membership Initiation Fee is reduced during promotions, down payment of 20% applies with installment loan over a one-year period.)
**The special rate of $25.00 includes one trial lesson.
*** The special rate of $25/Year is exempted if actively sailing in Junior Sailing program.
**** Initiation Fee is exempted for those Youth Members converting to Flag classification and for parents of Junior Sailors discontinuing sailing lessons.
Special Membership Fees
Reciprocal Associate One-time Extension = $100.00
Associate Annual Renewal = $200.00
Corporate/Mega Yacht Annual: 5 or less = $200.00, 6 0r more = $750.00
Gold Flag Donation: = $1500.00
Installment Payment Plan for the VYC Flag Initiation Fee
The following table shows the initiation fee, down payment, amount financed, and monthly payment for each age group.
| | | | | |
| --- | --- | --- | --- | --- |
| Age | Initiation Fee | 20% Down | Amount Financed | Monthly Payment |
| 24-50 | $500.00 | $100.00 | $400.00 | $17.39 |
| 51+ | $500.00 | $500.00 | NA | NA |
| Promotion | $250.00 | $50.00 | $200.00 | $17.39 |
Last updated Wednesday, September 22, 2016