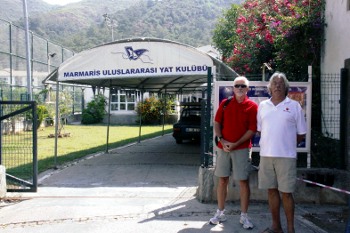 Did everyone have a great summer? I know I did – Liz and I had a great trip to Turkey with members Randy and Leslie Hough, and Norm and Margaret Shaw. What a wonderful country. While there, we visited the Marmaris Yacht Club, exchanging burgees and inviting them to visit us here in beautiful Banderas Bay.
Did you know about the extensive list of clubs that we have reciprocal agreements with? It's on the web site here. One of the most important benefits of VYC membership is the opportunity to use our reciprocal agreements in yacht clubs worldwide. All you need is a current VYC membership card and you can use the facilities at over 50 clubs. Will you be traveling and plan to visit a club that is not on our list? Let me know – we'll try to hook you up with a letter of introduction, an invitation for reciprocal privileges, and even a burgee to exchange.
Now, on to telling you about this season!