Jr. Saiilng Program Fundraiser
Saturday, 10 December 2016 05:30pm
Join us for a fun evening in support of the Junior Sailing Program.  The event will include Dinner, Live and Silent Auction and lots of fun.  This is a great way to support the program tp ensure the future of sailing!
Location: Vallarta Yacht Club
Winter Solstice Regatta (more than a Beercan)
Wednesday, 21 December 2016 12:00pm - 10:00pm
Location: La Cruz
Women Who Sail Meeting
Friday, 16 December 2016 12:00pm - 10:00pm
Location: La Cruz
Beercan and Full Moon Bon-Fire
Wednesday, 14 December 2016 12:00pm - 10:00pm
Location: La Cruz Marina
Cruiser Swap Meet
Saturday, 10 December 2016 09:00am - 12:00pm
Location: La Cruz Marina
Sailor Splash - Welcome Party
Friday, 09 December 2016 12:00pm - 10:00pm
Riviera Nayarit Tourism Welcomes Latitude 38 Magazine - Baja Ha Ha 2016 and the returning cruising fleet to celebrate a complimentary evening with live music, drinks, appetizers including free t-shirts & hat giveaway as a token of appreciation for supporting tourism. This is open to the public and we encourage everyone to stop by and enjoy dancing to live music along the marina malecon with ice cold cocktails.
Location: La Cruz Ampitheatre
Christmas Eve Dinner
Saturday, 24 December 2016 06:00pm - 10:00pm
Christmas Eve is special in Mexico, and so it is at the Vallarta Yacht Club. Enjoy a traditional holiday dinner, accompanied by music of the season.
Location: Vallarta Yacht Club
Taste of Nuevo Vallarta / Great Chili Cook-off
Saturday, 03 December 2016 03:30pm - 07:00pm
Come and sample some of the exquisite food from leading restaurants of Nuevo Vallarta. Bring yourselves, your appetite, and the knowledge that the proceeds from your tickets will help some of the worthy charities in the Banderas Bay Area.
Location: Nuevo Vallarta Malecon
Christmas Tree Trimming and Open House
Thursday, 01 December 2016 05:30pm - 08:00pm
What better way to bring the Holiday Spirit into our Clubhouse than to decorate a Christmas tree together? Help make our tree the BEST EVER as you listen to music of the season, share memories (and a holiday drink or two) with fellow members, and decorate the Club for the holidays.
Location: Vallarta Yacht Club
Banderas Bay Blast
Sunday, 11 December 2016 12:00pm - Tuesday, 13 December 2016 10:00pm

Banderas Bay Blast - Three days of sailing events sponsored by Latitude 38 Magazine, including a charity event, Pirates for Pupils. Dress up like a Pirate and join the Punta de Mita Yacht and Surf Club, it's only a dollar! Have fun sailing and contribute to a great charity, he school kids of Banderas Bay!
Ends up at Vallarta Yacht Club on 13 December, where we offer burgers, hot dogs, fries and beer for less than a doubloon. 
A limited number of free overnight slips are be available in Paradise Village if reserved in advance. Contact Paradise Village Marina for details and reservations.
Ready to sign up? Click here
Location: Banderas Bay
Navidad en la Playa
Sunday, 25 December 2016 12:00pm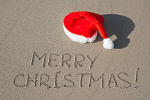 An annual tradition at VYC: We meet at El Coral Restaurant on Las Animas beach for Christmas. There is usually good cellular coverage so you can send those "On the beach in Mexico" photos to your friends and family that are stuck in the snow. The drinks and food are good, the prices reasonable, and the people watching is great. Plan to stake out your bit of beach before 11:15. Bring a towel, bug goop, a smile, and some pesos, it's a great day!
Many boats welcome extra passengers - this year we would like to see 75-100 people! No need to be formal - we have been invading the beach at Las Animas for years! Use the VHF net on 22a for rides wanted / offered.
Location: VYC - Las Animas
Dine & Dash
Saturday, 17 December 2016 12:30pm - 05:00pm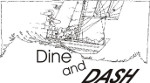 We can never have too many Dine & Dash events. We start off Nuevo Vallarta "race" to La Cruz, have a great lunch then "race" back to VYC ... it is all fun. Cruisers and Power boats are welcome!
The starts are reverse, if you are racing check the details for your starting time!
Location: Banderas Bay