FMV Cup: Laser Standard Masters World Championship
Sunday, 22 May 2016 10:30am - Saturday, 28 May 2016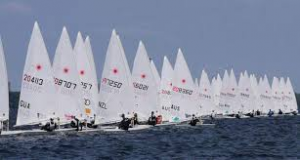 The final event in the series of Laser World championships 2016 in under way and the Laser Masters Standard competitors are enjoying Banderas Bay! 
Registration and measurement are May 20 and May21.There is an opening ceremony on May 21 at 6pm at the Ampitheater, which is open to all.
Racing is May 22 through May 28. There is an award ceremony at the Paradise Village Amphitheater at 6pm, open to all.
Location: Vallarta Yacht Club