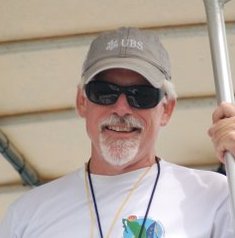 When we think about the organization that we are part of, what is the first thing that comes to our minds? The organization? The people in the organization? What we do? The building?
At the end of the day, clubs are about people. Making money is only important in terms of ensuring that the organization remains financially capable enough to ensure that we can put a roof over our collective heads, pay the people who work for us, and do the things that we can only do as a club, not individually.
Many of us enjoy the idea that we are part of something bigger than ourselves. We like the idea that when we tell someone we are a member of the Vallarta Yacht Club, there is a smile of recognition, and perhaps even a little envy. We also enjoy the idea that we have a place "where everybody knows your name". People rarely join clubs to be anonymous, that's just not the point!