Super Coach
Eugenie Russell was chosen to coach the Best of Mexico. More....

Good Deeds
Dee Cockerham had a great idea with a big impact, and wow! More...
Racing Champion
Norm Shaw took 1st place in Autosport Racing in his Miata. More...

Class in Session
Leslie Baldwin has been teaching English to our VYC staff. More...

Hook the Cure
Jay Ailworth + camera have been part of this charity for 7 years. More...
VYC Volunteers Rock!
Read Commodore Andy Barrow's special "thank you" here.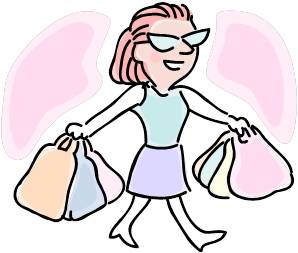 Be a Bag Lady
A charity needs your grocery store bags. Such an easy way to help! Info.
5,000 Meals
The Sept .Action for Food Drive yielded meals for 2,000 people in exchange for 1,000 hrs of community service. More

Half Price!
The VYC Membership sale is on. Save 50% on initiation fees. Info.
Alphabet Soup
The BBR and SSS are starting to plan for OTW events. Want to know what that means and volunteer time? Contact our Rear Commodore.


Nautical Events Calendar
for 2012-2013
Download it here.
eldldldThThe
Give a Kid a Smile This Christmas!



Dec. 1-23

, we're collecting toys at the VYC for the 400 kids of Families at the Dump. Without our help, they can't their goal of a toy for each child. Read more...
Get Out Your Calendar

The season is hoppin' already. December and January are chock full of events, starting with December 3rd Open House/Tree Trimming, then Concerts, Banderas Bay Blast, Whale Watching, NYrs Eve, even a Hawaiian Luau and more. Read about it all here.
Crocodile Classic

Yep, you heard right. Nuevo's first big

Paddleboard

event is right here Dec. 9 at the VYC and Paradise Village Marina. Don't know how? No worries, Pacific Surf and Paddle is bringing plenty of boards. So c'mon over, hop on, and paddle! Here's the info.
Kassiano Live

On Monday Dec. 10, one of the most dynamic vocalists to grace the Banderas Bay area will conduct a one night only performance at the VYC. It's a 90 minute high energy performance that will not only leave you dancing in the aisles but singing for days. More...
Stay Healthy!


After paddling and partying, maybe you want the scoop on who, where, and how to navigate the local medical community. Two info sessions will answer it all, plus find out about the package of discounts for VYC members. Details here.
Sailing Superstars


The VYC Junior Sailors made us proud at Optinam 2012, competing against teams from as far away as Singapore, Japan, and Germany. The Fall Fundraiser will keep the program going, and it's a self-sustaining part of the VYC. Fundraiser results and Optinam info here.
Live and Silent Auction


It's never too early to plan for a fun event, and now's your chance. On February 17, the VYC Art & Wine Festival is being replaced by the "¿Por Qué No? Live and Silent Auction" 2013. The organizing team is looking for donated items, read how you can help.
Got Books?


Bookworms unite! Time to trade thoughts, insights, book titles and spend time with fellow book lovers. Check out the schedule and reading list here.
VYC Coming Events
(For full VYC calendar click here)
December
1-23 Toy Collection
3 Trim the Tree, Open House
3, 17 Book Club
8 Whale Watching
9 Crocodile Classic Paddleboard
10 "Kassiano Live" Concert
11 Sailor Splash Party
12-14 Banderas Bay Blast
16 Town Hall Meeting
22 Dine 'n Dash
25 Navidad en la Playa
31 New Year's Eve Party
January
1 Bloody Marys + Black-eyed Peas
5 Cheeseburgers in Paradise
5, 12, Vallarta Cup
19, 26
5 Rock 'n Roll Dance
14, 28 Book Club
19 Hawaiian Luau Party
21, 23 Stay Healthy! Medical Session
30 Lady's Style Show

Don't forget weekly events such as Bingo, Monday Game Night, Baja Rummy.