From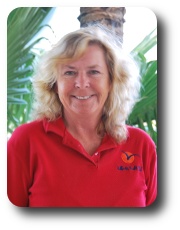 Leslie Baldwin, Vice Commodore:

While many of us have been away from our Mexican paradise for the summer, the VYC has still been busy getting ready for the new season (read on) .
Member Spotlight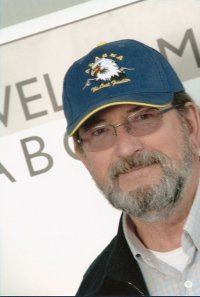 on Bill Noonan, who spent volunteer time this July in Belize helping to enable the dreams of disadvantaged youth. Read the inspiring story here.
Fearsome Threesome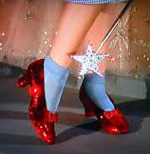 of Liz Barrow, Leslie Baldwin and Jenny Durnan are helping fight breast cancer with ruby slippers and pink tents. Read how.
Traveling?
Collect the hotel soaps and shampoos, bring them to the VYC when you return. We'll get them to those in need.
Stay Informed
Check out the VYC website often for the latest news.
You're Invited to
follow us on Facebook .



Did You Know?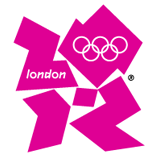 Some of the sailing athletes who sailed here in Banderas Bay went on to the London Olympics! VYC website has the info, read about it here .

July was a big month for competitions - read about the Jr Sailors in the World Championships here !
Let's Help! "Action for Food" Drive Starts Sept. 1st

September means no tourists, no jobs and tough times trying to feed a family. Sept 1-30, VYC is teamed with PEACE and 4 North Bay towns to collect dry food (rice, beans, etc.). Community members in need clean streets, recycle trash in exchange for a package of food. VYC is collecting food items for the project. Great idea, and here's the info.

And so it Begins ...

Hang on to your hat folks, the season kick-off is almost here and this year will be full of activities. We officially start the season with VYC Opening Day on Nov. 3. And that's just the beginning! Nov 12 is the first in our VYC Concert Series, then a boatload of afloat and ashore fun. Read more.

VYC Concert Series

The Concert Series is back! Mikki Prost returns Nov. 12, this time performing her tribute show "Supreme Dreams.' Then Dec. 10 international Reggae star Kassiano Smith comes to the VYC. By popular demand, world famous Jazz icon Tom Coster returns Mar. 4. Get all the info here.

Some Like it Hot

Hot & spicy, medium & mellow - you decide what is your signature chili. Grab your apron and sign up to participate in the biggest party of the year. It's all for charity and it's coming soon - Dec. 1st. Last year was a huge hit, and you can help make this year even better! Check out photos and everything you need to know. Read on.

Moving on .. to China, Switzerland and More

Some of our VYC Jr Sailing alumni are off to pursue their educational goals and career dreams. Global economics studies in China, gourmet chef training in Switzerland, marine biology, naval academy...wow! They were accomplished sailors as kids and have grown into amazing young adults. Keep reading.

Planning Ahead. Why Not?

Let's get those creative juices running! This is the perfect time to start thinking about what you can bring, make, or take to the ¿Por Qué No? ("Why Not") auction at the VYC in February. We're making the list now and you can help. This auction helps keep the terrific VYC events and activities possible, so c'mon, join in. Why not? Read on.

Summer Camp a Success

For 3 weeks, 7-8 kids learned to sail or improved their skills in the VYC Summer Sailing Camp in July. Word has spread, and kids from Nuevo Leon, Tepic and Guadalajara joined our locals to enjoy the wind, water and waves of beautiful Banderas Bay. Classes 5 days/wk, all day. It's hard work having fun! More.

Date

Sept 1-30

Oct 21

Nov 3

Nov 12

Nov 12-14

Nov 17-19

Nov 18

Nov 23

Nov 24

Nov 28-30

Dec 1

Dec 3

Dec 8

Dec 10

Dec 11

Dec 12-14

Dec 22

Dec 25

Upcoming VYC Activities and Events

Food Drive collection at VYC in cooperation with PEACE

Club Member Cleaning Party - spruce up the VYC

VYC Opening Day

Concert Series - Mikki Prost "Supreme Dreams"

3 Days to Paradise Rally - San Blas to Nuevo and VYC

Regata de Revolución - Jr Sailing regatta

Jr Sailing Fall Fundraiser

VYC 10th Anniversary Party - we're 10 yrs old, celebrate!

Dine 'n Dash

San Blas Rally/Cruise - VYC welcomes arriving sailors

Annual Great Chili Cook-Off - charity event

Christmas Open House

Whale Watching Day

Concert Series - Kassiano Live!

Welcome to Nayarit Party - starts at VYC, ends in La Cruz

Banderas Bay Blast - laid back boating rally

Dine 'n Dash

Navidad en la Playa - cruise-out to Las Animas