Curso de Verano
Monday, 03 July 2017 11:00am - Friday, 07 July 2017 06:00pm
Curso de Verano - Semana 1

 

 

 

From Monday, 26 June 2017 -  11:00
To Friday, 30 June 2017 -  6:00
 
 
 

Learn to Sail!!

Aprender a Navegar!! Ninos edad 7 - 21

Lunes - Viernes

11:00 am - 18:00 pm
Location: Vallarta Yacht Club
Curso de Verano
Monday, 10 July 2017 11:00am - Friday, 14 July 2017 06:00pm
Curso de Verano - Semana 1

 

 

 

From Monday, 26 June 2017 -  11:00
To Friday, 30 June 2017 -  6:00
 
 
 

Learn to Sail!!

Aprender a Navegar!! Ninos edad 7 - 21

Lunes - Viernes

11:00 am - 18:00 pm

 
Location: Vallarta Yacht Club
Copa Logra Telchac
Friday, 11 August 2017 12:00pm - Sunday, 13 August 2017 10:00pm
Circuito Mexicana de Vela
Logra Telchac, Yucatan
Location: Telchac, Yucatan
Copa Mabarak
Friday, 01 September 2017 12:00pm - Sunday, 03 September 2017 10:00pm
Circuito Mexicana de Vela
Copa Mabarak
Location: Boca del Rio Veracruz, Veracruz
Regular Sailing Schedule Begins
Monday, 04 September 2017 03:30pm - 06:30pm
Location: Vallarta Yacht Club
Junior Sailing Fundraiser
Saturday, 11 November 2017 05:30pm - 10:00pm
Junior Sailing Fundraiser
Location: Vallarta Yacht Club
VYC Opening Day
Sunday, 12 November 2017 11:00am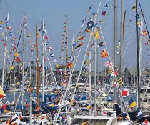 This is the official celebration of the first day of the 2017-18 yachting season, with lots of flag raising, music, speeches, and good fun to mark the beginning of another great year in Paradise. 
Everyone is welcome to this event. Come and celebrate the opening of the 2017-2018 season!
Location: Vallarta Yacht Club
Regatta de Revolucion
Saturday, 18 November 2017 11:00am - 08:00pm
Location: Vallarta Yacht Club
Thanksgiving Party
Thursday, 23 November 2017 06:00pm - 10:00pm
Thanksgiving c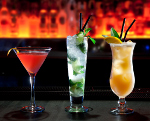 ocktails and dinner, with lots of opportunities to toast our good fortune in being able to enjoy those special times in Paradise, as well as all our other blessings that we are so thankful for.
Location: Vallarta Yacht Club
Designer Luncheon
Friday, 01 December 2017 12:00pm - 02:00pm
Special showing in a series of fun fashion eventa at Vallarta Yacht Club featuring women's designers, displaying new styles and trends for women of all ages. 
Location: Vallarta Yacht Club