VYC Director's Corner
... a note from the
VYC Vice Commodore
It's your club, and there's a lot to be thankful for!
As I write this, it's the day after Thanksgiving. I think the greatest of North American traditions is taking a break from whatever you are doing, sitting down to a meal with friends and family, and remembering what we are all thankful for. Among the many, many things that I'm thankful for this year is the wonderful extended family that Liz and I have developed through the Vallarta Yacht Club.
Commodore Dan started a saying during his tenure as Vice-Commodore: "It's your club". Those simple three words say it all about our little club. It seems like every time I visit the clubhouse I'm amazed ...
...submitted by Andy Barrow, VYC Vice Commodore
________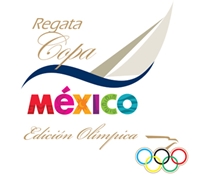 We have a new tradition in the Bahia de Banderas. Every two years in March, we will hold the COPA Mexico series of regattas. Serving sailors of all ages and levels of competancy, the 2012 event features races for Mexorc (Oceánicas), J24, Windsurf, Kitesurf, Laser, 420, and Optimist sailboats. Click here to read more now, and look for more details in future OnWatch newsletters.
________
Who is the "Bean Lady"?
Do you know the Bean Lady? If not, read all about the energy and volunteer efforts she and her husband provide ongoing to our Vallarta Yacht Club and many other worthwhile are organizations. (Read More)
________
VYC Member at the Olympics!
One of our VYC Members is off to Australia to assist the US Sailing Team at the World Championships. Leah Danielson has been selected to be the Team Chef and she will accompany them along their travels from now through the Summer Olympics in London. To read more about the team's activities, click here.
________
Art and Wine Festival Scheduled !
Thanks to Leslie Bladwin for volunteering to run the 2012 Art and Wine Festival at VYC. This promises to be the best ever, as Leslie learns from all the wonderful efforts that Rob and Mary Ladner gave to this event as they ran it for the past 10 years! Dedication and enthusiasm like seen from these folks is what makes VYC have such successful events!
________
December 2011 Newsletter

VYC Junior Program Needs Your Donation!

After a wonderful fundraiser held during the Regata de Revolucion, our Junior Sailing Program achieved a whopping $7350 USD in support. But that only takes us three forths of the way to our goal of $10,000. Please help our program provide more boats and equipment, and most importantly scholarships to local children who want to learn to sail.

It is so easy to donate via the VYC website... just Click Here!

Let the Nominations Begin!

That's right, it's time get ready for nominations to the next season's Board of Directors. We're looking for volunteers for the Nominating Committee! Here is your chance to help the VYC continue to excel, by helping seek nominees for our leadership team. It's Your Club... so would you like to be one of the 2012-2013 Board members? Here's your chance to help shape the future of our yacht club. If you are interested in serving on either the Nominating Committee or the Board, please email Dan Green, Commodore and Chairman of the Nominating Committee at dangreen39@gmail.com . If you have suggestions on nominees, we'd like to hear from you too!

'Tis the Season

The holidays are coming! And there will be many ways to reflect the spirit of the season by helping those less fortunate.

Starting December 1st, the VYC will be collecting toys for the kids of Families at the Dump. An extra item in your shopping cart can help a child receive a toy, and make this Christmas a memorable one!

Dates: December 1-24, 2011 at Vallarta Yacht Club

We're helping give 400 kids from.... (Read More)

So Many Events, So Little Time

Dont Forget.... the 12th Annual Chili Cookoff is this weekend: Saturday 4:00 - 8:00 in the VYC parking lot. All the income goes to VYC sponsored charities. But best of all, the chili is scrumptious!

Save the Date... the 2nd Annual VYC Style Show is scheduled to February 1. Tickets on Sale January 10. Contact Karen Guthrie, Chairman. (Read More)

TIDBITS- Did You Know?

Sometimes it is hard to watch sailing events. They can often be best seen from the deck of a volunteer boat that is assisting with the regatta. But for COPA Mexico, you can get a front row seat on the beach in Bucerias, where the Kite Boarding event will likely be held. Stay tuned for more details and dates!

You can read the minutes from the VYC executive board meetings on the VYC internet. Click here for the latest publication. Just remember that you'll need to be logged into the website because this is "club confidential" information. If you dont have a logon, send Rudy an email at office@vallartayachtclub.org

Snapshots from Regata Copa Mexico 2010

If you aren't sure what COPA Mexico is all about, you'll be sure to get excited after watching this exciting video. More information will be published as we get closer to this 3 week long event scheduled ... (Read More)

Upcoming Clubhouse Events

Cut out this calendar and place it on your refrigerator so you always know our events!

Mondays

Gaming Nights

Tuesdays

Game Days

Thursdays

Game Days

December 3

The Great Chili Cookoff

December 5

Yachtsman's Luncheon:
Kelly Trainor, US Consulate
Update on Mexican Immigration

December 12

Banderas Bay Jazz Allstars
Dinner at the Club
Incredible music featuring Bryan Savage

December 19

Yachtsman's Luncheon:
Pam Thompson, PV Health Resources
Advancements in Health Care in PV

January 9

Yachtsman's Luncheon
To be Announced

January 23

Yachtsman's Luncheon
Dr. Gutierrez
February 1
VYC Style Show
Tickets on Sale January 10

To see the entire calendar, click here:

Important Dates On the Water

December 17

Dine and Dash
All Types of Boats are invited to caravan from
VYC to Marina Riviera Nayarit for lunch at Philos

December 25

Navidad en la Playa –
All boats are invited for this fun Cruise to Las Animas
to celebrate Christmas Day

January 7, 14, 21, 28

Vallarta Cup Race Series
Warm up for the Banderas Bay Regatta
Check out the Competition!

To see all On the Water Events click here
Vallarta Yacht Club, Paradise Village Marina, Paseo De Los Cocoteros N° 001 Local #20, Nuevo Vallarta, Nayarit, CP 63732, Mexico.

The Vallarta Yacht Club respects your personal information. We would never sell or otherwise distribute your email address without your consent. If you do not wish to continue to receive information of this type, you can unsubscribe by clicking here: Unsubscribe