Always A Smile
Charlotte Shull was born with a smile, we're convinced. Even with her arm in a sling! Her story


Nothing Stops Her
A riding accident can't stop Ricki Williams, she's still leading the social activities for the Club. More



Arm in A Cast?
No problem for Dee Cockerham, still works on the Board and does so much more. Here's more



Jr Sailing Angel
Dan Green should have wings, for years he's been the angel watching over the Jr Sailors. Read more


Energy to Spare
Laura Dwan is puddle jumping soon, but makes time to help on the Board and much more. Meet Laura

Anonymous Hero
Did you know an anonymous VYC Hero donated a new freezer and refrigerator to the Club? Wow - thank you!

Important Info for Boaters
For news about the Temporary Import Permit issue, just click here for facts and info.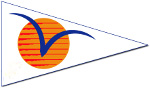 Membership Event and Members Day!
Mark the date to meet and greet new members, and activities all day long. Info here.
Pacific Puddle Jump Seminars
Are in full swing! Get ready for the South Pacific with a full roster of information sessions. Schedule is here, please note the change, Feb 12 is now Onboard Medicine. And don't forget the Latitude 38 PPJ Party March 7!
Awards Night Party is Latin Night
Everyone is invited to party to the beat of Latin rhythms with Rossy and Roberto. Great price for dinner and cheer the victors of the Vallarta Cup. More info

Swinging Jazz - and a Good Cause
Armi Grano and the Viva Jazz Trio come to the VYC Feb 3rd, come out and enjoy great music and dinner. Armi is donating her performance fee to Families at the Dump. Details here
Style Show and Luncheon
It's fashion time February 12, come see creative designs while enjoying a 3 course luncheon. It's coming soon, and tickets are only sold pre-show, so don't wait, it's always sold out! Sales close soon. Info
¿Por Qué No? Fundraising Auction
It's time to think about this fun auction event, to help with VYC operating expenses . It is only a little over a month away, Saturday, February 16, 2014. We need donations! For info on event and how to donate items here.
Off to South America!
Carlito Sainz will cast off for Punta del Este, Uruguay in April, 2014. One of our VYC Jr Sailing Team champions, Carlito is one of only 15 top Optimist sailors in Mexico to be seleted. Here's more
WesMex and Optinam are Coming
That's right, both will be hosted by the VYC. Optimist, Laser, Windsurf and 420s will be competing in WesMex, March 26-30. Then July 9-16 we host the Optimist North American Championship. And don't forget we have a full schedule of Adult competitions too, check what's happening in March here.
Toys and Smiles This Holiday
There were smiles all around the Bay as Vallarta Navy League's Toys for Tots and Families at the Dump both distributed toys to children in needy areas. The VYC helped both efforts by donating all net proceeds from the December Taste of Nuevo/Chili Cook-Off. Check out the smiles from T4T and FAD.
VYC Heroes
The Heroes you see in this issue have volunteered in spite of health challenges or little free time, and are just a few of the many VYC Members who dedicate their efforts to the Club. You can be a Hero too - we encourage you to join in and get involved.

Upcoming Events
Don't miss out on a thing! Check out the VYC Calendar here.
Vallarta Yacht Club, Paradise Village Marina, Paseo De Los Cocoteros N° 001 Local #20, Nuevo Vallarta, Nayarit, CP 63732, Mexico.
The Vallarta Yacht Club respects your personal information. We would never sell or otherwise distribute your email address without your consent. If you do not wish to continue to receive information of this type, you can unsubscribe by clicking here:

Unsubscribe