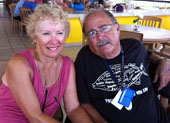 Together Forever
Bob + Judy Lyon started their journey 50 yrs ago, read their story here.

The Ultimate Volunteer
Linda Green is dedicated (or crazy), she keeps saying "yes." Read on.



Mr. Fix-It
With Jorge Servin's 25 years in, on + around boats, he can fix anything. More.



Smiles
Jeanie Benaroya can brighten anyone's day, guaranteed. Always smiling. Read on.




Sea Passion
Newlyweds Jeri Grant + Fred Boyd share a passion for the sea. More.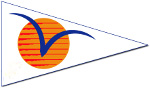 VYC Membership Drive
50% off Flag membership initiation in June. And VYC members can earn $300 pesos. Info here.
Not a member?
Get to know the VYC for 2 weeks, get more info here.

VYC Champions

What a month, what a season! Carlos Sainz Meza + Adrian Varela Barba in Opti's, Juan Varela Barba in Windsurf, and Coach Eugenie Russell too. Now they go on to int'l competitions. Read about them all.
Sailing Program Grows Up

Why should kids have all the fun? Get ready - the VYC is revamping the program. Windsurf, laser, Adult sailing lessons, and more. A work in progress, and pretty exciting. More info.
Navy Day Fun

June 1st is Navy Day across Mexico. The local Navy has asked the VYC to host a regatta as part of the full day local celebration.

Read on.

Happy Hour is Back!

Mixed drink specials plus a new Summer Menu. Hungry and thirsty? Read what's new at the VYC restaurant, plus summer hours, info here.

Clothing Drive a Success

The folks at Families at the Dump thank the members of the VYC for all the many clothing donations during the May collection - two truckfuls. Gracias, all!
Events Calendar - Ideas?

We're putting together the new season's Events Calendar. If you have ideas, please email the Ashore Director and Rear Commodore.

Profiles in Courage


It takes a lot of time, energy and enthusiasm to volunteer for the Board of Directors. But to do it twice? Or more? That takes a special person - committed, maybe loco, and pretty courageous! And now that the season is over, some members want to say "Thank You." Read on.
What's Happening at VYC
Stay up to date with the VYC website.

The newsletter team is taking the summer off. Look for the next issue in October, 2013. Have a great summer!
Vallarta Yacht Club, Paradise Village Marina, Paseo De Los Cocoteros N° 001 Local #20, Nuevo Vallarta, Nayarit, CP 63732, Mexico.
The Vallarta Yacht Club respects your personal information. We would never sell or otherwise distribute your email address without your consent. If you do not wish to continue to receive information of this type, you can unsubscribe by clicking here:

Unsubscribe