Salty Dog
Baxter keeps pet owners Jenny + TJ Durnan busy. He goes fishing, kayaking and now even paddleboarding...Photos and more.

Top Chef
Leah Danielson was chef to the US Sailing Team all over the world but always comes back home to Vallarta. Read on.

The Voice
That's Bob O'Hara you hear every day on the Morning Net. He's been The Voice for years. Meet him.
Helping Kids
Laura Bender helps kids of all ages, nursery and school age, but that's not all. Read more.

Made by Hand
Charlotte Shull added handmade decorations and TLC to the Club during Christmas. Photos and more.

Toy Time
Janie Forster helped make many kids very happy, volunteering at the toy distribution for FAD. Details here.

Run for It
Running isn't all John Power fills his days with, there's more. Meet him.
Jim Ketler Service Award

Nominations are now open for this award for community service. Info here.
Did You Know?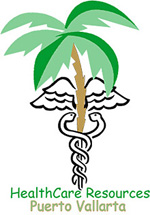 Feb. 11 is the free Medical Matters health expo - doctors, insurance, speakers and more. We have the full schedule. Details.
Check Out Photos
The Crocodile Classic, the Banderas Bay Blast and more are posted on the VYC website here.
Nautical Events Calendar
For Banderas Bay Download it here.
Keep up to date!
Follow us on Facebook

Calling All Puddle Jumpers

Getting ready to sail to the South Pacific? A series of 16 (wow!) Pacific Puddle Jump seminars are in progress, packed with info including Tonga, provisioning, radar and lots more. Open to everyone! The schedule is here.
Concerts, Parties and More!

Our own international star Tom Coster returns Mar 4 for a concert, and it's always sold out, so read details now! And roll the dice at Casino Night Jan 30. Info here. Then Feb 3 Super Bowl kicks off with a TexMex buffet. Watch for our Valentine's Day celebration, St. Paddy's Day dinner too. Don't miss a thing, so get out your calendar and mark the dates.
Ya Gotta Regatta

Get ready for the action with Shake it Out! rally, followed by a Cruise-Out south for the Manzanilla III Regatta in Tenacatita bay. In March it's the big one - register now for the best cruiser rally in Mexico, the Banderas Bay Regatta. And the Vallarta Cup finishes up with awards and sliders. Check the VYC Afloat Calendar.
Ready to Bid?

The ¿POR QUÉ NO? Vallarta Yacht Club Live and Silent Auction 2013 will be held on Sunday, February 17th. Support the Club, find some amazing items, and have fun. Jewelry, wine, art, even a Canadian resort stay. Check out info here.
Restaurant Update

Happy Hour is back! Mon - Fri, every day. Plus a new menu, you'll want to try the new daily specials and come back for your favorites. If friends are visiting, try something fun - eating spaghetti off a board... huh? Click here.
Run Like Crazy!

The VYC has a new Run Club, thanks to new member John Power. It's Mon, Wed, Fri at 7:00 am, so put on your running shoes and meet in front of the VYC. It's an easy route. Not a race, just a fun way to start the day. More info.
Lots of Smiles

The VYC Toy Drive to collect Christmas gifts for kids of Families At the Dump was a huge success. Over 400 kids had one of the best Christmas celebrations of their lives! It wouldn't have been possible withour your help, thank you! Photos and more here.
WesMex Volunteers Needed!

When the wind blows, the racing starts. April 16-18 is WesMex pre-racing clinics, then 19-21 the regatta. We've been selected as 1 of the 4 National regattas in Mexico, a huge honor. Click here for more info on WesMex and how you can help.
Welcome New Members
We wish to extend a warm welcome and "Bienvenidos!" to our newest members (aphabetically):
Larry & Yoshie Butts, Vincent & Joy Corbo, Sherry Cote, Brent Erickson, Steve & Michelle Johnson, Wayne & Mary Olson; Pete & Sandy Parker, John & Brenda Power, Jerry & Charlotte Shull, Mike & Robin Stout, Roland & Rebecca Thiel, Jim & Susan Von Gremp. Reciprocals: Richard & Francis Dowling, Ayn Woodruff
Upcoming Events
There are so many! See the full VYC calendar here.